Machine stands KES 2000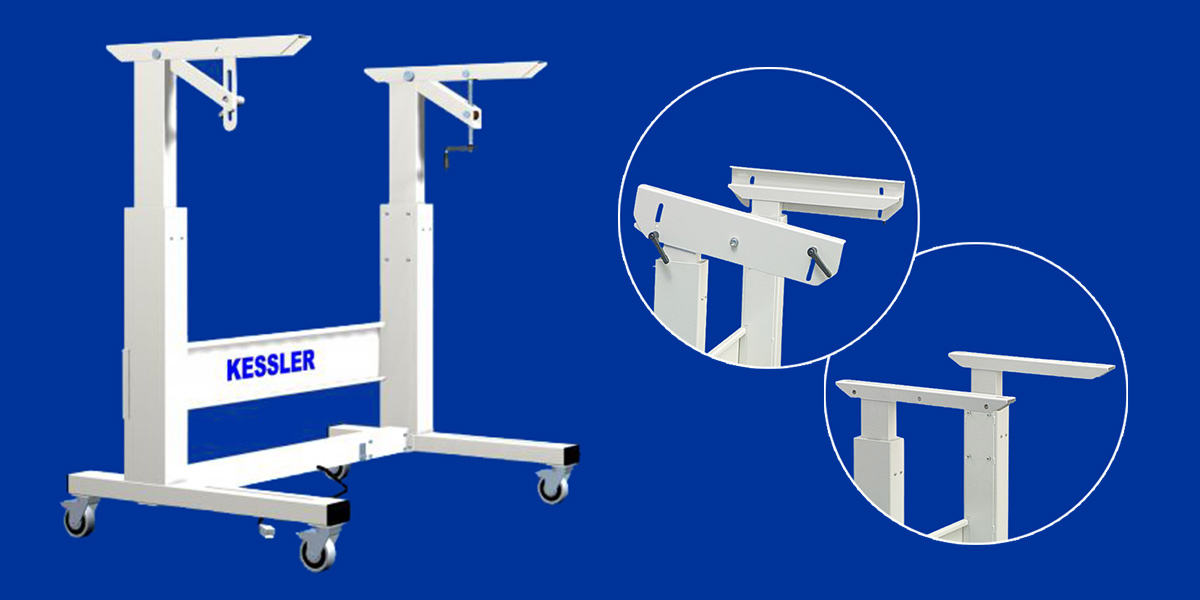 KES 2000 is the top series from KESSLER with an extremely large height adjustment range –today's maximum modularity for individual system-workstations.
The proven electromotor-operated height adjustment via pushbutton, the inclinable tabletop, the ultra-sturdy construction and a large number of sophisticated additional features make KES 2000 the ideal workstation, whether you're seated or standing. KES 2000 enables a perfectly ergonomical working position, whatever your body size or workstyle. The series is also available as an angled table or a table set, in L and U shapes. Allround versatility is further enhanced by a comprehensive, modular accessories package.
sitting and standing position – range 400 mm (16 inches),
extremely smooth running features with highest quality steel,
diverse treadle types can be added,
high lifting speed of 12 mm/sec at 200 kg load,
highly stable motor bar for extra rigidity,
all system components maintenance-free,
easy to assemble and completely disassembable,
tilt plates can be added,
extensive modular concept and accessories for the ultimate individual workstation.
Just click on the PDF specification sheet you need.