Machine stands KES 2100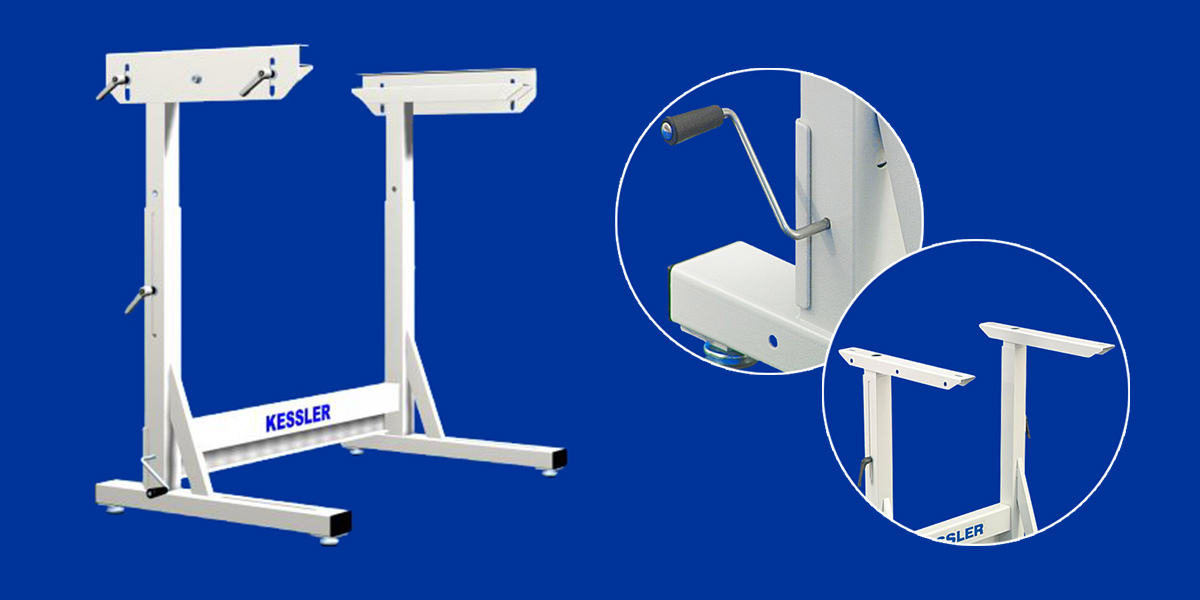 KES 2100 is the low-cost introduction to optimal workplace ergonomics.
You profit from today's maximum modularity for individual system-workstations, and to keep the price down you merely dispense with the additional comfort provided by electric adjustment. KES 2100 ensures a perfect, ergonomical working position, and is the pathbreaking workstation whether you're sitting or standing. The easily accessible handwheel mechanism is totally maintenance-free, and it requires no hydraulics or pneumatics so leakage is ruled out. Allround versatility is further enhanced by a comprehensive, modular accessories package.
Sitting and standing position – range 400 mm (16 inches)
Extremely smooth running features with highest quality steel
Diverse treadle types can be added
Adjustment by smooth turning crank which can be used on both sides of the stand
Strong but yet smooth running and limiting by special lifting gear
Extra stable back brace for even more rigidity
Shaft and gear are maintenance-free
Easy to assemble and completely disassembable
Tilt plates can be added
Extensive modular concept and accessories for the ultimate individual workstation
Just click on the PDF specification sheet you need.